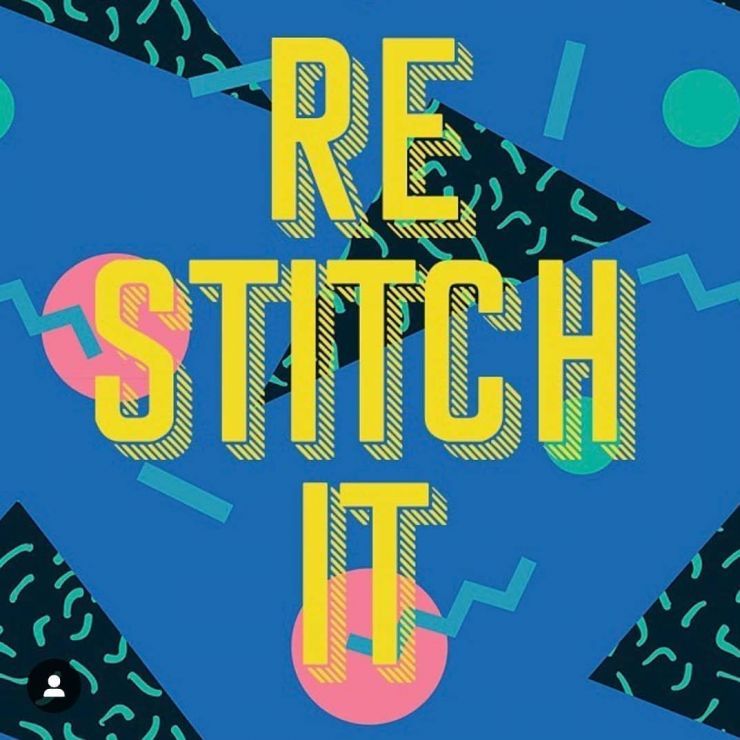 LOVE IT, WEAR IT, BREAK IT, FIX IT, LOVE IT AGAIN

Because of the huge impact of the clothing industry on the environment, it is important for us to buy less clothes and recycle or repair them instead.

What is the reason that we throw away good clothes even when we really love them? The main reason is that the clothes are damaged and we lack the ability to fix/repair them.

That's why it is important for us, for the younger, fast fashion generation to learn how to sew on a button, replace a zipper or tuck a hole in our favorite jeans, just like your grandma or mother did.

To achieve the ability to repair your own clothes, so you can wear them again, with pride, with love and knowing you threw a little less away. A great start because the longer you enjoy a garment the less pollution you will make for our world.

That's why we, Zipper Studio and Haley's Comet Breakfastclub, would like to give you the ability to learn the craft of repairing your own clothes by teaching you the basics. Together we will fix the garments you brought and provide you with the basic skills to fix your own clothing, forever.

During the sessions, there will be haberdashery, from buttons to zippers and sewing machines available, which are collected locally and thrifted. Also, you can just walk in with any question concerning repairing your clothes.

The sessions are based on your friendly donation and will take place on Sunday from 12.00u till 16.00u in the afternoon;

- 14th of April and
- 12th of May

So bring your clothes that have to be fixed, learn the basics and enjoy Haley's amazing coffee, sounds great right?
---